It's more than just a ride.
It's a chance to change lives.
Sunday, May 31, 2020
Westcoast Motorcycle Ride to Live
What's Raised on the Island, Stays on the Island!
Right now, 1 in every 9 Vancouver Island men is diagnosed with prostate cancer. The Westcoast Motorcycle Ride to Live raises awareness by staging this event focused on Prostate Cancer early detection and prevention. We have raised over $690,000 towards education and research right here on Vancouver Island. We ride for our dads, our brothers and our friends. Join us Sunday, May 31st!
Who will you be riding for?
We have a lot of new things happening for 2020!
Thanks to our new venue partner, we will be starting and finishing at Enrico Winery in Mill Bay.
We will start the morning off with a hot breakfast, thanks to the South Cowichan Rotary Club.
As we head out on the ride, we are adding a fun new component to the route – Ride and Seek. Before you leave, participants will be given a sheet of questions to look out for when out on the ride. Complete all the questions right upon your return and your name will be entered into a draw for an amazing prize!
Come back to Enrico Winery and listen to the music of our favourite local band, The Weeds!
Walk around and look at various vendors and the classic cars that will be joining us as well.
Food trucks will be onsite for those of you who would like to purchase lunch.
Fundraising Incentives
The Westcoast Motorcycle Ride to Live is a major fundraising event that supports the work of Island Prostate Centre. Every dollar that is raised through the Ride stays in our community to support men and their families diagnosed with prostate cancer.
New for 2020:
Raise $500 – you will receive a Ride to Live performance short-sleeve shirt
Raise $1000 – You will receive not only the short-sleeve performance shirt, but you will also get a long-sleeve performance shirt, along with a RTL ball cap.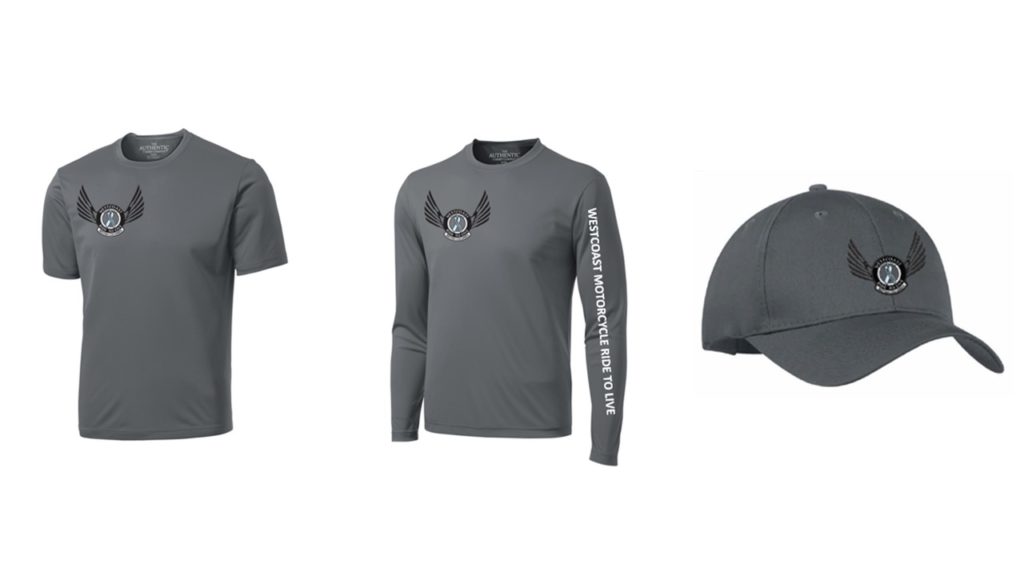 Vancouver Island – Westcoast Motorcycle Ride to Live Route
The ride will start and end at Enrico Winery.
Total time approximately 1 hr 40 minutes.
Total distance traveled is approximately 56 kms.
Stay up to date by following us on social media!  #RideToLive