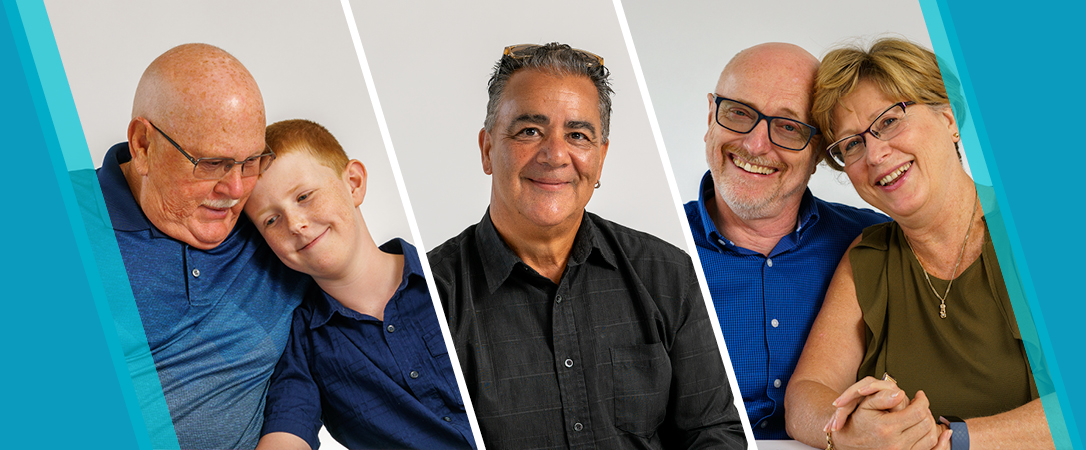 With the unprecedented nature of the COVID-19 worldwide pandemic and with the health and safety of our patient population and the community we serve, Island Prostate Centre has made the very difficult decision to close our office until Monday, March 30th. We will inform you with regards to the continuation or return to regularly scheduled office hours at that time.
While our office may be closed, please know that we are still here to help. Our Nurse Navigator will be available by phone and by email as well as access to peers who can support on a personal and individualised basis. Trust us, during these times of uncertainty on many different levels, rest assured that YOU ARE NOT ALONE. Please know that our phones and emails will continue to be answered and that any questions or concerns that you have will still be addressed. You can reach us through all of our social media channels as well.
Keep well and take care.
Just been diagnosed with prostate cancer?
You've come to the right place.
We help you and your family navigate next steps.
Living with prostate cancer?
Turn to us.
We offer recovery programs, fitness classes, and peer supports to help you thrive.
All our services are free
Everyone with a diagnosis deserves access to programs and services that better their quality of life.
No referral required
Talk to us with – or without – a referral from your urologist or GP.
Help support our good work.
Every dollar of your donation stays here on Vancouver Island to provide life-changing services in our community.
Latest video
Jodi Ganton – Pelvic Floor Physiotherapy in Prostate Cancer – "Yes it can help!"